Ready to get your Cheese on?
Here is a collection of some of our classic recipes to get your tastebuds tingling. If you are booking us for a private party or special event, use this page to pick and choose your menu or alternatively talk to us about creating your own custom grilled cheese! If you find us at an event, then check our social media or online ordering page to find out what is on offer today!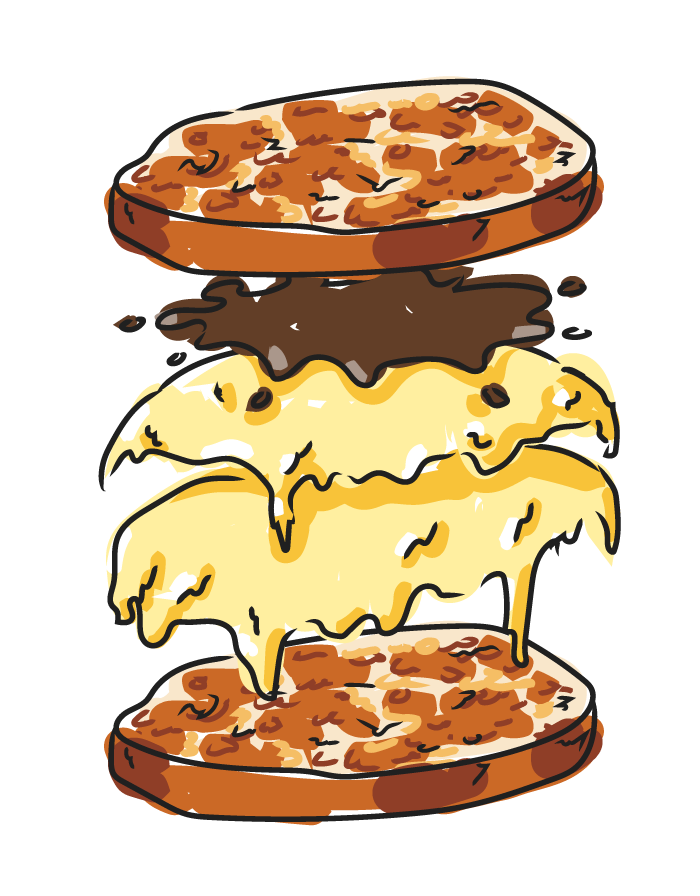 Extra Mature Cornish Cheddar, Edam, Worcestershire sauce

An absolute comfort food classic, using a premium two cheese blend and lashings of Worcestershire sauce. Guaranteed to cure all drink related ailments!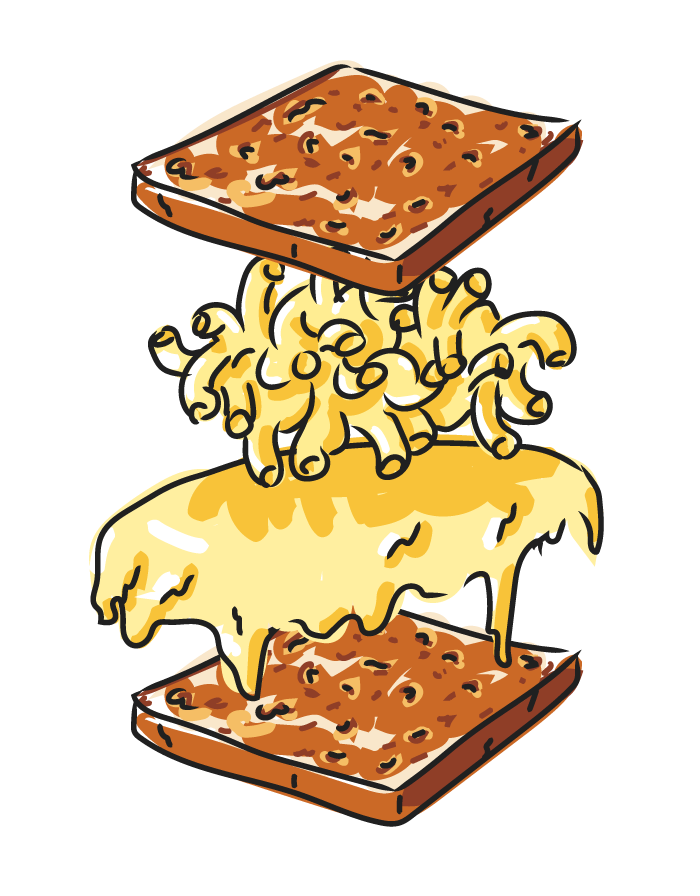 Extra Mature Cornish Cheddar, Macaroni Cheese

A full size grilled cheese, stuffed with our classic macaroni cheese- Perfection!
Sometimes we add our Mac Cheese to one of our other creations to create a… well, Loaded Mac. Check out our menu on the day!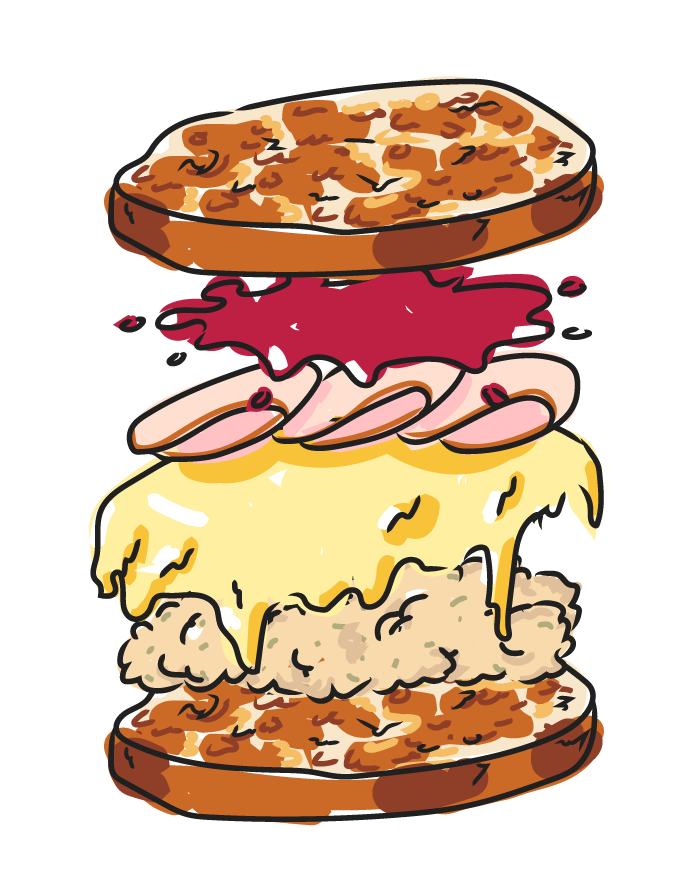 Sliced Turkey, stuffing, Cheddar, Cranberry, sourdough

It's Chriiiiiiiiiiiiiiiiiistmas! All the turkey, all the trimmings. All the cheese. In a sandwich. Grilled. Now that's Christmas.
Slow cooked barbecue beef rib, extra mature Cheddar, sourdough

This is a real crowd pleaser, so get in quick if you see it on sale! Tender beef in a beautiful barbecue sauce. It's the stuff of dreams. Cheesey dreams. With BBQ beef.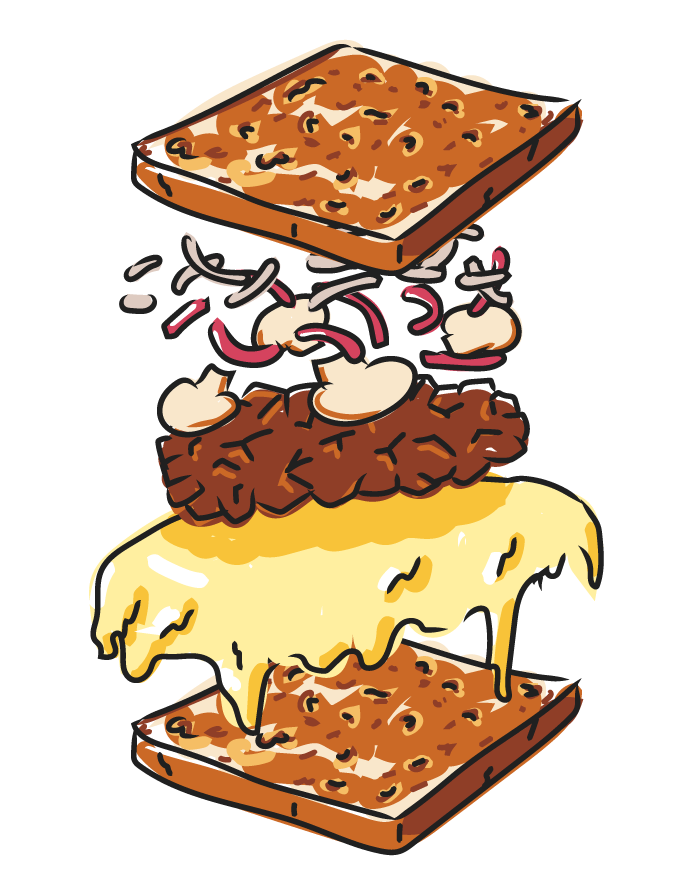 Roast Rib of Beef, Extra Mature Cheddar, Peppers, Mushrooms and Onions

Another classic reimagined by us with our own roast Beef.
Stilton and Fried Chicken

Blue cheese and fried chicken go well together, so well that we don't need to add anything else!
Extra Mature Cheddar, Edam, Thick sliced Ham

Simple but effective, the traditional french sandwich always does the job
Mozzarella, Sliced Meats, Chicken Liver Paté, Fresh Chilli and Coriander

Inspired by our tour of South East Asia, this is our take on a Vietnamese classic. A flavoursome Paté, beautifully balanced by a mild Mozzarella and garnished with fresh chilli and coriander.
Goat's cheese, pastrami, red onion marmalade

A genuine crowd pleaser. Goat's cheese and pastrami should never be apart, and topped with a mouth watering red onion marmalade, your taste buds will thank you.
Cheddar, Chicken Tikka breast, served in Parathas

We're not going to lie, this one came to us after a few drinks and is the perfect beer buddy. Strong cheddar and delicately spiced sliced chicken tikka breast, sanwiched between two buttery Paratha flatbreads.
Mature Cheddar, Edam, Jalapenos, Hot Sauce and Crunchy Nachos

Spicy and crunchy, this one has a lot going on, and will definitely wake you up!
Monterrey Jack, Pulled pork, Barbecue sauce

This classic American style barbecue pork goes great with the Monterrey Jack and a drizzle of barbecue sauce.
Extra Mature Cheddar, candied bacon, served in iced doughnut

No, your eyes are not playing tricks on you. That's candied maple bacon coated in extra gooey cheddar cheese and served in an iced doughnut. It's so good it hurts. Try it now or forever wonder what you've missed out on.
Southern Fried Chicken, Extra Mature Cheddar and Franks RedHot Sauce

What a beast this is- spicy, cheesy and chickeny! Vegetarian option available with Fried Mozzarella in place of the Chicken.

Our festive special, with turkey and cranberry, just what you need at this time of year!
Roast Leg of Pork, Extra Mature Cheddar, Sliced Gherkins and American Mustard

Our take on a classic, using our own roast meat
Traditional Macaroni Cheese
This is our classic Macaroni Cheese, reliable and full of cheese, crispy breadcrumbs on top.
Halloumi Fries
Slices of Halloumi either grilled on our hot plate or deep fried to perfection.
Parmesan fries
Rustic fries seasoned with our parmesan mix.
Double Carb
Our house fries, drenched in our traditional macaroni cheese, absolutely lush!